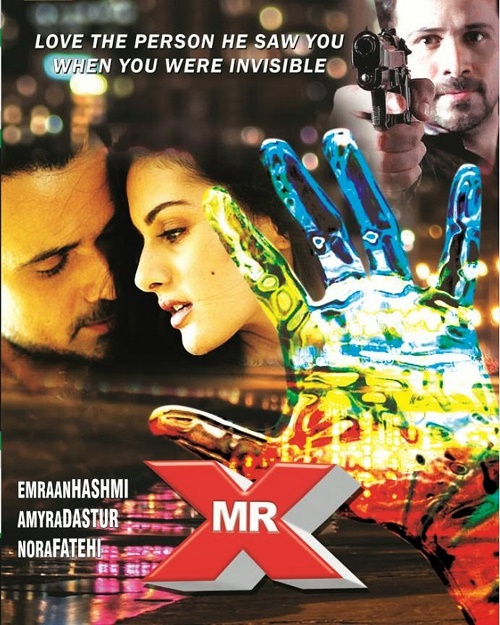 Mr. X
Year: 2015
Director: Vikram Bhatt
Cast: Emraan Hashmi, Amyra Dastur, Arunoday Singh, Tanmay Bhat
The 'invisible man' theme has already been successfully used in Hindi cinema- first in the 1964- Kishore Kumar-starrer Mr. X In Bombay and then in the 1987- Anil Kapoor-led Mr. India. So how does the sci-fi theme work in 2015 with Emraan Hashmi aided by the 3 D technology?
What's the plot?
Madly in love with each other and just about to get married, two top state government anti-terrorist agents (Emraan Hashmi and Amyra Dastur) get a last minute emergency assignment. But they don't know that someone is cunningly setting them up. The foul play results in the guy being falsely branded a terrorist. He is also assaulted and left to die but through some strange biochemical reaction, he instead turns into a man who can be invisible! The girl, who has no idea about this double-cross, now starts hating him and leads a special mission to nab him. How will the fall guy cloaked in invisibility prove his innocence to his lady love? How will he exact revenge on the people in high places who plotted against him?
What's hot?
· The film holds attention for first twenty minutes!
· Emraan Hashmi and Arunoday Singh unsuccessfully try to bring in some semblance of sanity in the highly unconvincing and uninteresting screen proceedings.
What's not?
· Poorly written and directed plot, which is full of holes.
· Tacky special effects and an outdated look.
· Amateurish performances of Amyra Dastur and Tanmay Bhat make you wince!
Verdict
The shoddily mounted film is sure to do the vanishing act from the theatres. Better leave this Mr. X unseen!
Rating
2 stars