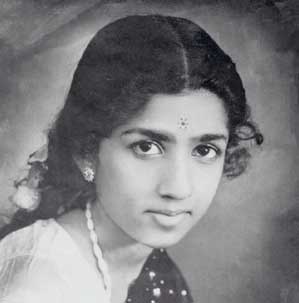 Subah Ka Intezar Kaun Kare
Film: Joru Ka Bhai
Year: 1955
Composer: Jaidev
Youtube link: http://www.youtube.com/watch?v=ITltDsDWvPU
My "soothing songs" play lists concept started in 1998 when I purchased my first ever tape. It was titled "Lata in a blue mood" and had songs from late 60's and 70's. I found the tape so good, that every night I used to put it on before going to bed and gently ease into asleep. I soon started traveling back in time and the playlist undertook a dramatic change. I kept changing the list every few months.
It wasn't easy since I was relying on a small Walkman model run on rechargeable batteries. If I really liked a song I used to record it multiple times on tape one after the other. Soon I purchased an mp3 player and started burning CD's of my choice. And finally ipod gave me the power to maintain several soothing lists that I kept rotating. The technology has drastically changed over the last 10 years but the contents of the soothing lists have hardly changed. Its almost always Lata from late 40's to early 60' time frame (only exception to the rule is a Mehdi Hassan playlist).
Coming to this Joru Ka Bhai-song, while the entire song is a masterpiece, there are still three specific highlights for me. First is the interlude after the aalaap and the first occurrence of "subah ka intezaar kaun kare"; roughly comes after 30 seconds. Sahir's stunning line "ye rut ye samaa mile na mile, aarzu ka chaman khile na khile, waqt ka aitbaar kaun kare" is the second. Finally Lata's "haaye" in the last antara just after "ruuh bechain hain nigaahon men".